Address:

The Royal Hospital for Children
1345 Govan Road
G51 4TF
Glasgow G51 4TF
Phone:
0141 2010000
Web Address:
http://www.nhsggc.org.uk/patients-and-visitors/main-hospital-sites/queen-elizabeth-university-hospital-campus/royal-hospital-for-children-glasgow/
Glasgow - Royal Hospital for Children (Profile)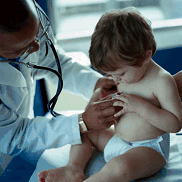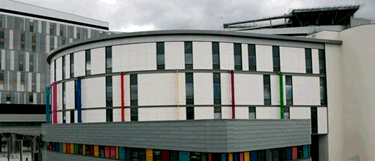 The children's cardiac unit at The Royal Hospital for Children (RHC) in Govan provides all heart surgery and cardiac catheter interventional procedures for children in Scotland. Together with the Scottish Adult Congenital Cardiac Service (SACCS) at the Golden Jubilee National Hospital in Clydebank, we are at the centre of an integrated Scottish Congenital Cardiac Network (SCCN) coordinated by NHS Scotland's National Services Division (NSD).
Our network includes all local children's units in Scotland dealing with every aspect of care for congenital cardiac patients from conception, through birth, childhood, adult life and terminal care. We balance accessible local care with a high volume centralised interventional centre. The Royal Hospital for Children is a leading centre for extracorporeal life support in children, both cardiac and non-cardiac. We are one of two designated UK centres for the treatment of Vein of Galen aneurysms. Heart and lung transplantation for congenital heart disease is solely the remit of two of the United Kingdom's twelve other paediatric cardiac centres. We liaise closely with other major centres, occasionally transferring patients in or out of Scotland when circumstances demand.
The Royal Hospital for Children's cardiac team serves Scotland's population of 5.2 million. Scotland's annual birth rate of 58,000 generates 320 heart operations and 180 catheter interventions in children. Therefore, just less than 1% of children born in Scotland will undergo a heart procedure. Our outcomes, in keeping with all other Congenital Cardiac Programmes in the UK and Ireland, are reported via the National Institute for Cardiovascular Outcomes Research (NICOR), National Congenital Heart Disease Audit (NCHDA).
Yorkhill's Royal Hospital for Sick Children closed in June 2015. All paediatric services were transferred to the new RHC which benefits from being on the Queen Elizabeth University Hospital site in Govan. We retain our strong identity and tradition fostered over generations at Yorkhill. We have our own, brand new, RHC building and facilities. A directory of departments and interactive screens giving electronic way finding information are hosted within a dedicated entrance hall where staff and volunteers are continually on hand to help.
Cardiac Intensive Care and Extracorporeal Life Support is incorporated in our 22 bed, state of the art Paediatric Intensive Care Unit and our 50 bedded Neonatal Intensive Care Unit. A dedicated cardiac theatre, hybrid cardiac catheter lab, upgraded CT, MRI and imaging facilities and our new dedicated Cardiac Ward (Ward 1E) are all next to PICU on the same floor. This floor is linked to the Neonatal and Maternity unit who have their own adjacent building. All of this is reached within a three minute indoor walk. We have a dedicated Cardiology department providing Echo, Electrophysiology and Exercise investigations. We see some 1300 new and 3000 return outpatients in the RHC annually and 170 patients undergo transition from the RHC to SACCS. Our Consultants also provide an extensive peripheral clinic service at Scotland's other hospitals.
CONSULTANTS
Congenital Heart Surgery
(Adults and Children)
Mr Kenneth MacArthur - Service Lead
Mr Mark Danton
Mr Andrew D McLean
Mr W K Ed Peng
Paediatric Cardiology
Dr Maria Ilina
Dr Lindsey Hunter
Dr Brodie Knight
Dr Karen McLeod
Dr Patrick Noonan
Dr Muhammad Walayat
Dr Benjamin Smith
Adult Congenital Cardiology
Dr Niki Walker

.