Address:

The GUCH service, Barts Heart Centre,
Barts & the London NHS Trust,
West Smithfield,
London,
EC1A 7BE
Phone:

Web Address:
http://bartshealth.nhs.uk/bartsheartcentre
London - Barts Heart Centre (Profile)
Barts Heart centre (BHC) is the largest cardiovascular hospital in Europe sub-serving a population of 6 million people. The GUCH service, based within BHC provides specialist care to adults with congenital heart disease, while its sister institution Great Ormond Street hospital (GOSH), provides care for children. Together we provide the specialist surgical hubs for the wider joint Barts/GOSH congenital network. The GUCH service provides all aspects of specialist care to over 8000 adult patients, with a strong transition program with GOSH. Sub-specialties provided by the GUCH team include Surgery, Structural interventions, Pregnancy, Heart failure, Pulmonary hypertension, Aortopathy and Arrhythmias and devices.
The service is delivered by a team of 4 surgeons, 6 cardiologists, 6 specialist nurses and 3 clinical fellows
Specialist Services
Structural intervention program – This program is at the cutting edge of percutaneous catheter treatments with a device development centre advancing these
technologies in partnership with Barts Heart Centre.
Pregnancy program – a multi-disciplinary team with over 15 years of experience, provides all aspects of pregnancy care to women with heart disease.
Outreach program – the specialist team provide local outpatient care to hospitals within the network with a "team" attending centres including Basildon Cardiothoracic centre,
Penbury Hospital Tunbridge Wells, Queen Alexandra Hospital Portsmouth, Luton & Dunstable University Hospital and University College Hospital London.
Cardiac Surgeons
All surgeons operate on children and adults;
Mr Victor Tsang – GOSH/BHC
Mr Ty Hsia – GOSH/BHC
Mr Ben Davies – GOSH/BHC
Mr Nagarajan Muthialu – GOSH/BHC
Congenital Cardiologists
Dr Fiona Walker (lead) – GUCH and pregnancy
Dr Shay Cullen – GUCH, Transition, TOE
Dr Bejal Pandya – GUCH, PHT, Aortopathy, Echo
Dr Kate Von Klemperer – GUCH, Pregnancy, Aortopathy, Echo
Professor John Deanfield - GUCH
Dr Viv Ezzat – GUCH, arrhythmias, Devices
Dr Mike Mullen – Interventionist
Dr Alex Kempny (locum) – GUCH, Echo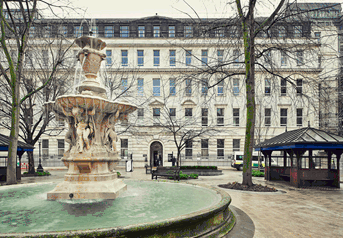 .