Address:

The Royal Belfast Hospital for Sick Children
180 Falls Road
Belfast
BT12 6BE

Phone:
028 9024 0503
Web Address:
http://www.belfasttrust.hscni.net/index.htm
Belfast - Royal Victoria Hospital (Profile)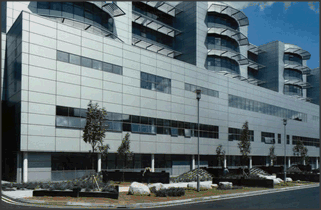 The congenital cardiac unit is a part of the Royal Group of Hospitals in Belfast. We provide a full regional congenital heart disease service for Northern Ireland including Antenatal Cardiology, Paediatric Cardiology and Adult Congenital Heart Disease on the one site. We have a close working relationship with the Regional Neonatal Unit, other paediatric specialties, medical genetics as well as the adult cardiology and cardiac surgery services.
Children's Clark Clinic (CCC), with 8 beds, is in the Royal Belfast Hospital for Sick Children (RBHSC) providing inpatient care for children with cardiac conditions throughout Northern Ireland. There is family accommodation on site which is provided by the local children's cardiac charity HeartBeat www.childrensheartbeattrust.org/

Specialist Services

· Antenatal/Fetal Cardiology; including outpatient clinics based in the Royal Jubilee-Maternity Hospital.
· Interventional Cardiology; full range of paediatric and Adult Congenital Heart Disease interventional procedures are undertaken.
· Adult Congenital Heart Disease; inpatient, outpatient and interventional service provided on site in the Royal Victoria Hospital.
· Outreach Outpatient Clinic Service; we provide paediatric cardiology outpatient clinics in 5 area/district hospitals.
· Telemedicine; consultations for antenatal and paediatric cardiology are provided for the 5 area/district hospitals in Northern Ireland.
· PAH; we have an outpatient clinic service for children with Pulmonary Arterial Hypertension which is run in co-operation with Paediatric Respiratory department.


The full range of non-invasive cardiological investigations carried out within the unit include:
· Echocardiogram
· ECG recording
· ambulatory monitoring
· stress testing
· Transoesophageal echocardiogram


Medical Staff




Mr Chris Austin
Consultant Cardiac Surgeon
Dr Brian Grant
Consultant Paediatric Cardiologist
Antenatal/Fetal Cardiology
Paediatric Cardiology
Adult Congenital Heart Disease









.